Which LED Street Light Manufacturer is Best in China
The Led street light industry has been rapidly growing in recent years, and China has emerged as a global leader in the production and manufacture of these energy-efficient lighting solutions. One company that has consistently proven to be among the best LED street light manufacturers in the country is DL Industry Group Limited. This article will explore the features and benefits that have made DL Industry Group a standout company in China's LED street light manufacturing sector.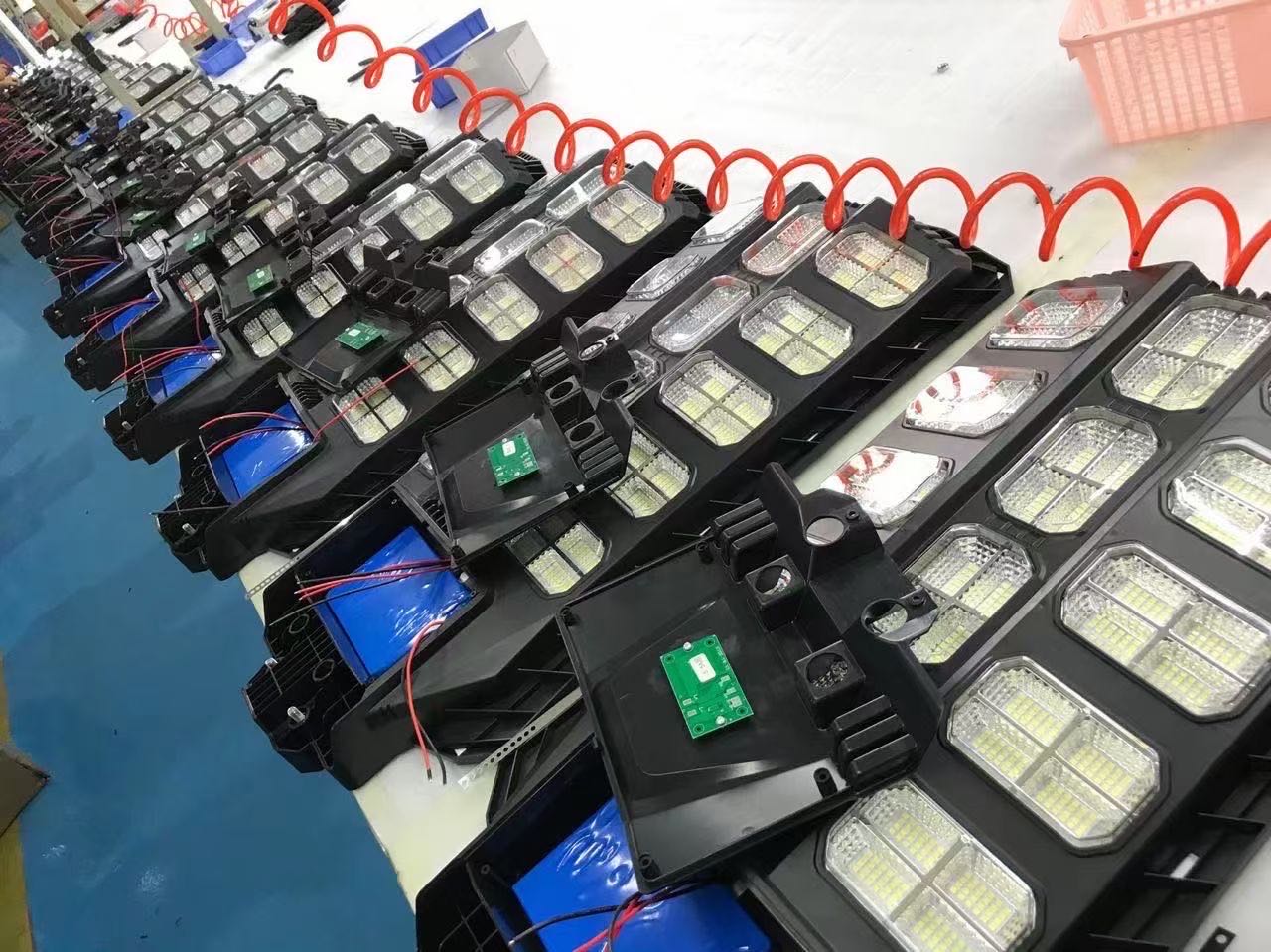 A Company Committed to Quality and Innovation
Founded in 2008, DL Industry Group Limited has quickly established itself as a trusted and reliable LED street light manufacturer in China. The company's mission is to provide high-quality LED lighting solutions that meet the diverse needs of its clients worldwide. With two state-of-the-art factories in China, DL Industry Group is fully equipped to handle large-scale manufacturing while maintaining strict quality control standards.
The company's commitment to research and development has enabled it to continually innovate and improve its products. By regularly investing in new technology and machinery, DL Industry Group ensures that its LED street lights are always on the cutting edge of performance and efficiency.
A Comprehensive Range of LED Street Lights
DL Industry Group offers a wide range of LED street light products suitable for various applications, from urban streets and highways to rural roads and public parks. Some of the key product lines include:
DL-SL Series: These LED street lights are designed for general lighting applications and feature a modular design, making them easy to install and maintain. They are available in various wattages and lumen outputs to suit different requirements.

DL-SL-A Series: The DL-SL-A Series offers a more advanced and efficient LED street light solution, with features such as high-quality LED chips, an IP66-rated waterproof design, and a robust die-cast aluminum housing. These lights are perfect for highways and other high-traffic areas.

DL-SL-B Series: Designed for rural roads and low-traffic areas, the DL-SL-B Series LED street lights are energy-efficient and cost-effective options. They feature a compact design and can be easily installed on existing poles, making them an ideal choice for retrofit projects.
One of the key strengths of DL Industry Group is its ability to provide customized LED street light solutions to meet the unique requirements of each project. The company works closely with its clients to understand their specific needs and develop tailored lighting solutions accordingly.
By offering a wide range of wattages, lumen outputs, and optional features, DL Industry Group ensures that its clients can find the perfect LED street light solution for their specific application. This level of customization and flexibility has made the company a preferred choice for many clients across various sectors, including government agencies, construction companies, and private enterprises.
Strict Quality Control and Industry Certifications
To ensure the highest quality standards, DL Industry Group implements a rigorous quality control process throughout its manufacturing operations. The company is ISO 9001 certified, which demonstrates its commitment to maintaining a comprehensive quality management system.
DL Industry Group's LED street lights also undergo thorough testing to ensure they meet various international safety and performance standards. The company's products hold certifications such as CE, RoHS, and UL, which further attest to their quality and reliability.
Unparalleled Customer Support
DL Industry Group is dedicated to providing exceptional customer support throughout the entire process, from initial consultation to post-sales service. The company's experienced team of engineers and technicians is always on hand to provide technical assistance and help clients with product selection, installation, and maintenance.
In addition, the company offers a comprehensive warranty on its LED street light products, giving clients added peace of mind and confidence in their investment.
Conclusion
Considering the factors mentioned above, it is clear that DL Industry Group Limited stands out as one of the best LED street light manufacturers in China. With a strong commitment to quality, innovation, and customer satisfaction, the company has built an enviable reputation in the industry and continues to set the standard for excellence in LED street light manufacturing. To learn more about DL Industry Group and its range of LED street light products, visit their website at https://www.ledlight365.com/en/About-us.html.